BEHIND THE THRILLS: New Coaster-Tempesto Highlights 40th Anniversary Celebration at Busch Gardens Williamsburg
March 21, 2015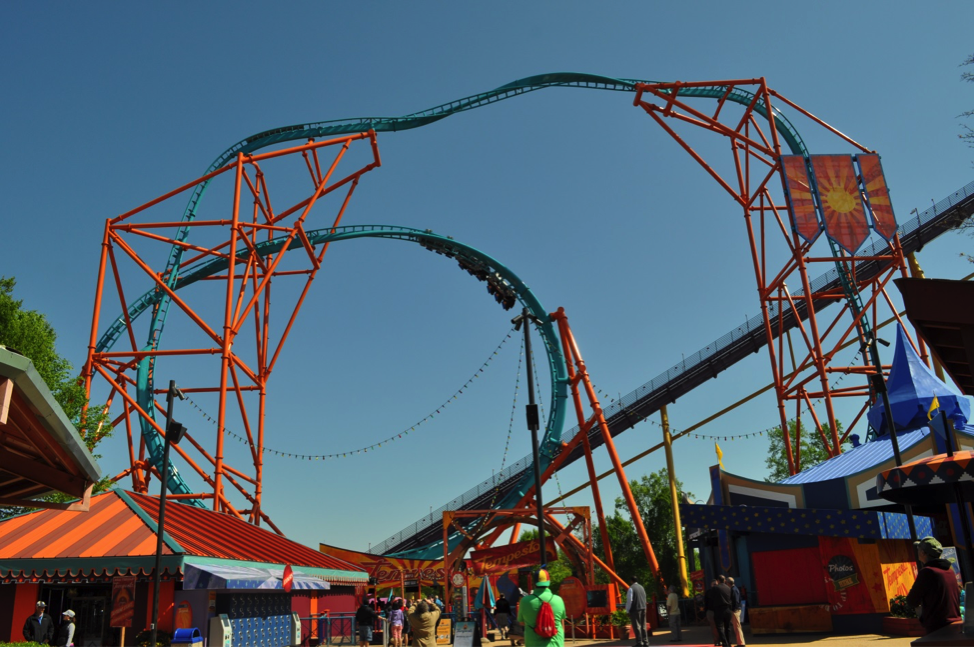 2015 is going to be a huge year for Busch Gardens Williamsburg. The Virginia park is celebrating 40 years in a big, big way, with an all new show, changes to some of it's most popular attractions, and an all new challenge. Can you face the challenge of the old Italian Daredevils? If you can, then you might be brave enough for the park's newest coaster, TEMPESTO! The park released all the details on the all new coaster, including an opening date.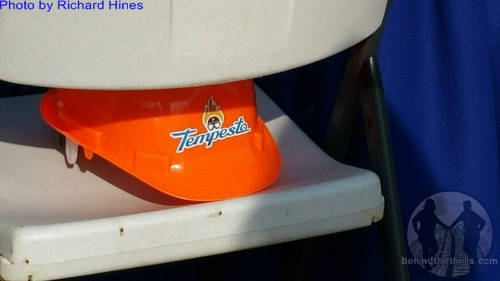 The all new coaster is the highlight of the season, which will take guests on a journey through the shoes of an Italian Daredevil, named Tempesto. Tempesto was known all around the world for being fearless, but it was his signature stunt that made him famous. He would ride a motorcycle down a twisting track, then work up enough speed before going up and over a huge loop, doing a spin in the middle of the air.
It's in that spirit that guests will dare to copy his famous trick on the all new coaster.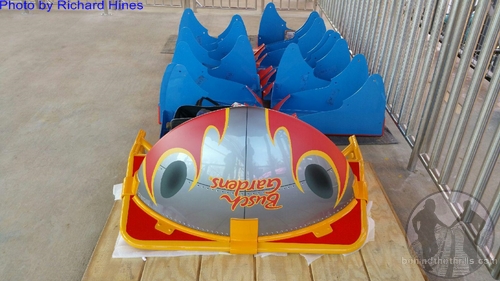 Tempesto will stand 153 feet tall, and reach a top speed of 63 mph. The track length is only 803 feet, but the coaster will traverse the track several times, with a total track travel of over 1,600 feet. The coaster will launch forwards, then backwards through the station, before launching forward again through the station and going up…and over the huge 153 foot tall loop, where an amazing inversion will be waiting for them.
"Really what Tempesto is—it's our most intense ride that we have in the park."—Larry Giles, Vice President of Engineering"
The ride is being built by Premiere Rides, and will last 55 seconds. It's a fast ride, and it will definitely be one of the most intense rides in the park. The height requirement will be 54 inches, and it will be by Apollo's Chariot in the Italia/Festa section of the park. The ride will use Linear Synchronous Motors (LSM) to power the coaster up, over and through the track. The biggest news of all is that guests will not have to wait long to ride Tempesto, as the park will open the all new ride on April 25th.
"There was a lot of work that went into this attraction…Tempesto is going to be a great addition to the park."—Carl Lum, Park President
Now through March 31, the Williamsburg parks are offering a great deal to enjoy Tempesto over and over with a 2-Park Fun Card. For just $75 – the same price as a one-day ticket to Busch Gardens – guests receive unlimited admission to both Busch Gardens Williamsburg and Water Country USA through Sept. 7. The offer represents a 25 percent savings off the regular price of a 2-Park Fun Card.

---
---
---