Ice Breaker, SeaWorld Orlando's new launch coaster by Premier Rides was recognized as the Best New Theme Park Attraction of 2022 in the USA Today 10Best Reader's Choice poll.
A panel of experts which include a combination of editors from USA TODAY, editors from 10Best.com, and relevant expert contributors pick the initial nominees, and then the top 10 winners are determined by popular vote.
Jim Seay, president of Premier Rides, said: "The Premier Rides Team is very honoured that the well-travelled and experienced USA Today judges selected SeaWorld Orlando's Ice Breaker as a finalist in the Readers' Choice Poll." "The collaboration of the SeaWorld creative team and Premier's team of ride engineers to come up with a one-of-a-kind coaster attraction that fit one of the most challenging sites was impressive. And it means so much to us that the public, the guests for whom we work so hard to entertain, voted and pushed Ice Breaker to the number one position. Thank you to the thousands who voted for Ice Breaker. We are very grateful."
Seay added: "I also have to congratulate SeaWorld who captured four of the top five USA Today10Best positions which is a very impressive accomplishment and a testament to their commitment and strategy to provide outstanding attractions throughout their park system." Already named by USA Today as one of the Most Anticipated Attractions in 2022, Ice Breaker has been a huge hit with guests of all ages with rave reviews on social media. In addition, the ride was highlighted in SeaWorld's recent quarterly call where record earnings were announced.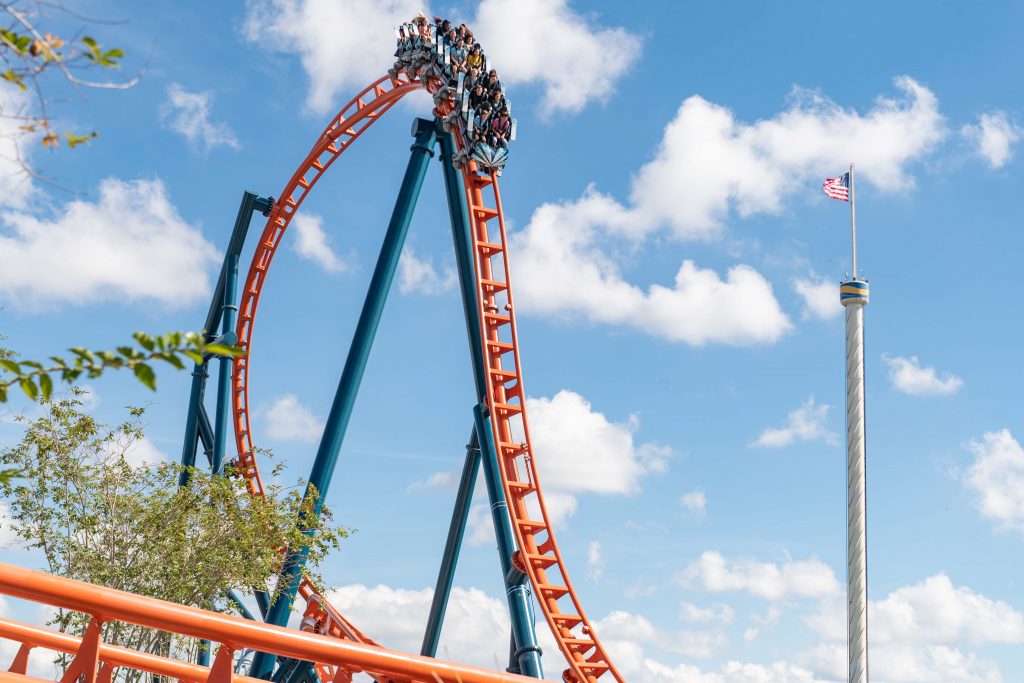 Named after the icy Arctic summits, Ice Breaker features four airtime filled launches, both backwards and forwards, culminating in a reverse launch into the steepest beyond vertical drop in Florida – a 93 feet tall spike with 100-degree angle. The thrills continue as riders fly over a near vertical Top Hat maneuver into a series of twists, turns, and airtime hills.
Kyle Miller, park president of SeaWorld, said: "Ice Breaker is a one-of-a-kind thrill ride which complements our existing exhilarating ride portfolio perfectly."
The ride queue offers an interactive educational experience, a reflection of SeaWorld's partnership with Alaska SeaLife Centre—which specializes in rescue, rehabilitation, education and research—a perfect alignment with SeaWorld's own conservation activities and educational mission. This partnership will help educate riders about the Arctic and its inhabitants and a percentage of proceeds of Ice Breaker merchandise goes to the conservation fund.
Tara L. Riemer, president and CEO of Alaska SeaLife Centre, added: "The Alaska SeaLife Center is excited to grow our partnership with SeaWorld. For many years, SeaWorld has been a stalwart supporter of the Center, and particularly our Wildlife Response program." "We are grateful for SeaWorld's contributions of funding and staff over the years to further our mission. This new collaboration will continue efforts to highlight Arctic rescue and conservation stories."