ITPS LEISURE NEWS: Sky Scream and Vonkaputous Win Prestigious European Star Awards
October 03, 2016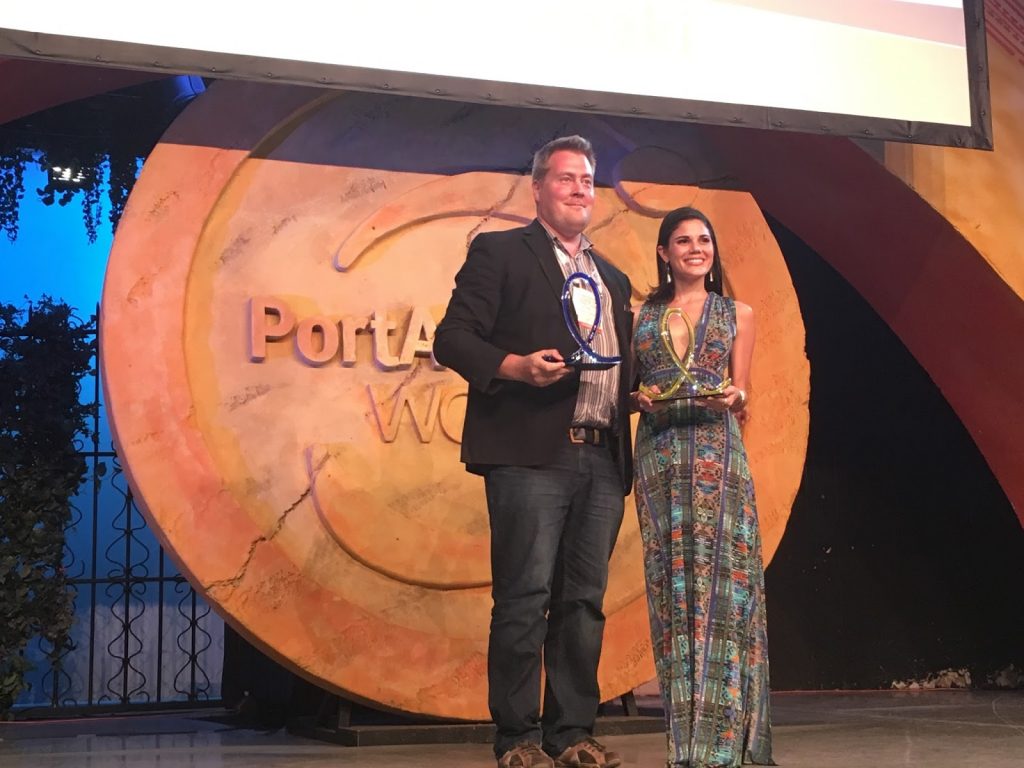 Barcelona, Spain— Premier Rides, a global supplier of high caliber innovative theme park attractions, garnered international acclaim during the prestigious 5th annual European Star Awards which recognized two of Premier Rides' installations in the categories of "Best Water Rides" and "Best Roller Coasters" in Europe.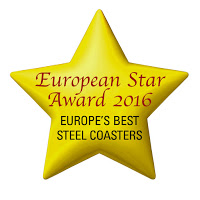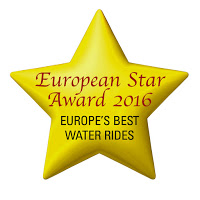 The awards recognize entrepreneurship, courage and innovation within the European theme park industry.  A panel of international experts reviewed attractions spanning across Europe, including Turkey and Russia, to select the best of the best.
The award ceremony, organized by the independent trade journal Kirmes Park & Revue, was hosted by PortAventura World Barcelona, Spain.  Here it was revealed that Linnanmäki's "Vonkaputous" located in Helsinki, Finland was honored as one of Europe's best water rides and "Sky Scream", located at Holiday Park in Hassloch, Germany, as one of Europe's best steel coasters for 2016.
Jim Seay, President of Premier Rides, commented, "We are proud to be recognized by the highly experienced voting panel of the European Star Awards.  Linnanmäki is a very special amusement park that uses amazing creativity to take advantage of its unique topography. Vonkaputous, with its combination of a fun coaster and great water interaction is a perfect example of their creativity and vision.  It was a pleasure to work with their talented staff, and we are honored to be a part of Linnanmäki's formula for success."
Pia Adlivankin, Managing Director of Linnanmäki Amusement Park in Helsinki, Finland, added, "All of us at Linnanmäki Amusement Park are honored to receive another European Star Award for Vonkaputous.  The Premier Rides team has been great to work with and we are pleased to have found such a partner in the industry."
With regard to the roller coaster, Seay commented, "The Plopsa Group and Holiday Park team continue to provide a first-class theme park experience.  Everyone at Premier Rides enjoys working with their team, and appreciates that Sky Scream is so incredibly popular with the guests."
The ride has been a spectacular success for Holiday Park Germany, drawing a record-number of coaster enthusiasts and thrill-seekers to the park since its opening in 2014.   Guests have traveled from both near and far to enjoy the high-adrenaline thrill of Sky Scream.  The ride won a European Star Award in 2014 in the category of Best New Rides, and in 2015 in the category of Best Steel Coasters.
Steve Van den Kerkhof, CEO of Plopsa Group commented, "We are very pleased and honored that Sky Scream at Holiday Park is once again recognized as one of the best roller coasters in Europe.  The ride we developed with Premier Rides continues to be very popular with our guests."
The zombie-themed launch coaster is not for the faint of heart.  The magnetic technology allows the ride vehicle to be launched forward, then in reverse, then forward again even faster.  It features a twisting heart line inversion, ascending and descending twists, two vertical rolls and a non-inverting loop.
About the European Star Awards
The European Star Awards are presented annually at the Euro Attractions Show, an IAAPA conference and trade show featuring over 410 exhibitors and more than 100 products and services. The European Star Awards are bestowed upon recipients by Kirmes Park & Revue, Europe's leading trade magazine. The European Star Awards boast 11 categories and are dedicated explicitly to rewarding high levels of innovation and superior design in the European theme park industry.
About Premier Rides
Premier Rides is best known for its high-tech magnetic launch roller coasters.  The company is also a global supplier of traditional roller coasters, observation wheels, towers, water rides and custom designed attractions. Premier's service division offers engineering support, complete ride and train rehab, and it maintains and offers spare parts supply on a 24-hour emergency basis.  The company is headquartered in Baltimore, Maryland and has additional U.S., European, and Asian offices.  For more information, please visit www.premier-rides.com or call +1-410-923-0414.
About Plopsa
Plopsa is the theme-park business division of Studio 100. Plopsa currently operates three parks in Belgium, Plopsaland De Panne, Plopsa Indoor Hasselt and Plopsa Coo; one park in the Netherlands, Plopsa Indoor Coevorden and the adventure park, Holiday Park located in Germany.  The parks unite the Studio 100 characters and a variety of attractions under one roof. At the parks, visitors can enjoy the popular Studio 100 characters such as the Gnome Plop, Samson & Gert and their friends Mega Mindy, Pirate Pete, Bumba and others.
Holiday Park is located in the city Hassloch, in southwestern Germany. On average the park receives 1.1 million visitors per year.   For more information, please visit www.ploplsa.be
About Linnamäki
In terms of number of rides, Linnanmäki is the biggest amusement park in the Nordic countries offering something for everyone, from the wild and crazy to the nice and easy. Linnanmäki has been entertaining families since 1950. Admission to the amusement park is free, and the panorama sightseeing tower offering a lovely view over Helsinki can also be accessed free of charge. The park offers 43 rides, 13 restaurants, shops, SEA LIFE, and versatile entertainment.   Linnanmäki is located only 2.5 km from the Helsinki Railway Station.  Linnanmäki Amusement Park is maintained and developed by the Children's Day Foundation, a significant contributor to Finnish child welfare work. The Children's Day Foundation thanks each and every visitor to Linnanmäki for helping to support the important work we do for child welfare.  Further information: www.linnanmaki.fi

---
---
---