NEW YORK TIMES: The Brains Behind Your Stomach's Drop
August 27, 2019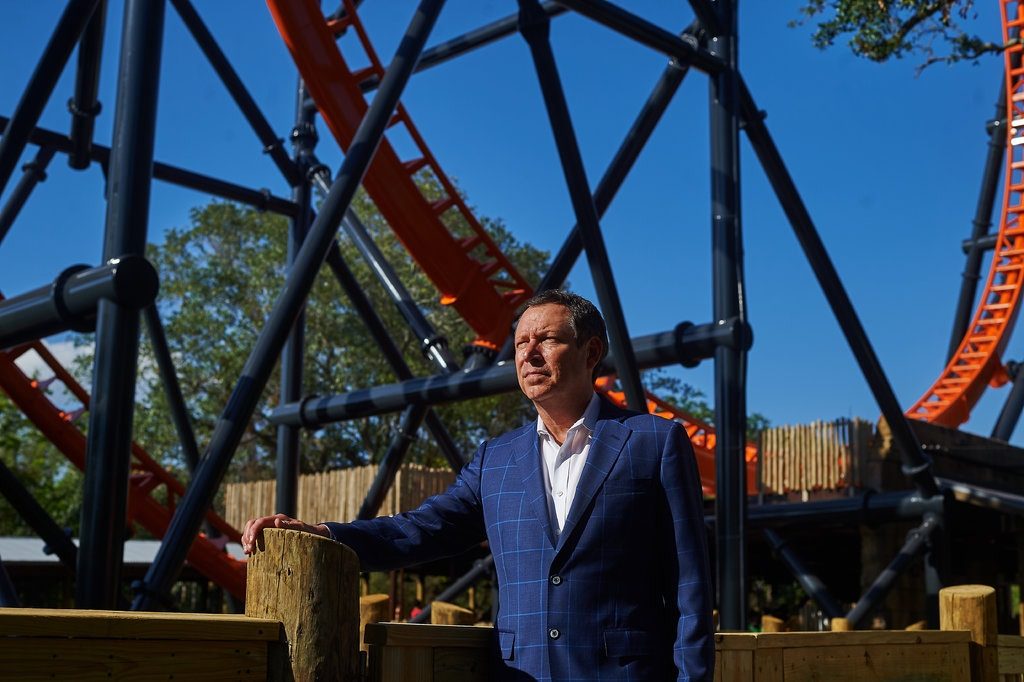 By: Kelly DiNardo, New York Times
Jim Seay travels the world, designing, constructing and testing some of the world's most exciting roller coasters.
The first roller coaster Jim Seay rode was the wooden Cyclone at Coney Island when he was 9 or 10 years old. He admits being "pretty scared." Today, Mr. Seay, 59, is behind award-winning, heart-in-throat thrill rides around the world.After graduating from Cornell University with a mechanical engineering degree, Mr. Seay worked at the Hughes Aircraft Company in California in the company's aerospace department. In the late 1980s, as military spending dropped, Mr. Seay shifted into entertainment, working for Six Flags before opening Premier Rides, based in Baltimore, which designs, constructs and tests attractions like Revenge of the Mummy at Universal Studios and the soon-to-open Dragonfire in Qatar. As president of Premier Rides, he spends more than half the year traveling to rides or to explore future coaster destinations.
Below are edited excerpts from a conversation with Mr. Seay.
What was it like to make the leap from aerospace to roller coasters?
There was a significant learning curve. At Hughes Aircraft it was a white-collar engineer environment. In the theme parks, there's a very technical side. The engineers are developing the attractions, but there's also an entire team of electricians and mechanics. They are the people who actually know how to make things work. I learned that the people at the theme parks tend to understand the equipment better than even the suppliers who are building it. They live with it daily. They inspect it daily. I learned a tremendous amount about the safety and maintenance side of things from the front-line technicians.
How do you come up with your ideas?
Sometimes we design our own attractions based on the creative talent at Premier Rides. Sometimes you have people who want to develop something around an intellectual property and you work together to develop something. We were very fortunate to do that with Universal Studios on the Revenge of the Mummy attractions. That ride is now in three locations around the world. Over 160 million people have ridden those rides. It's very humbling.
---
---